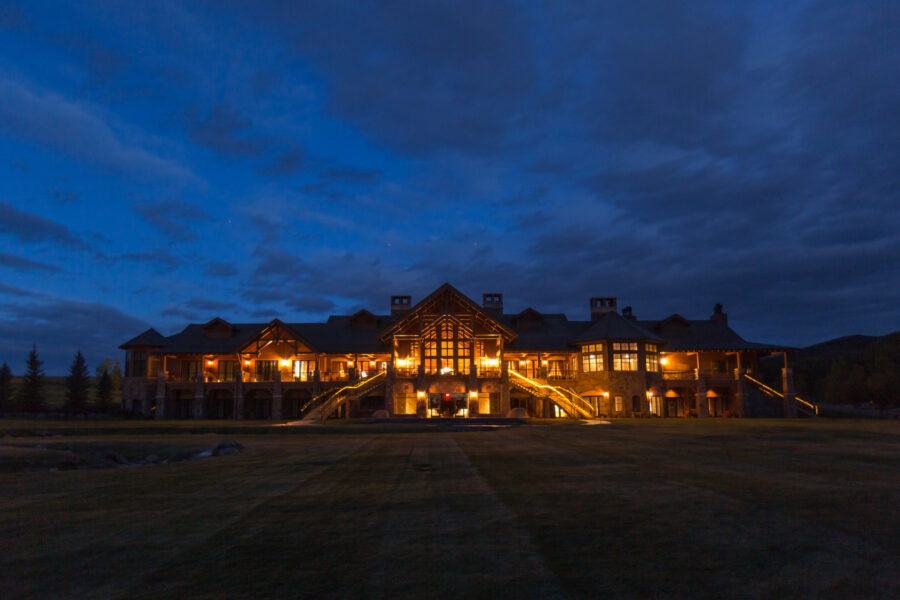 When we say all-inclusive resort, we really mean it at Three Forks Ranch
Many other "all-inclusive" resorts have a lot of exclusions in the fine print. Not us! We don't hide fees and there are no unforeseen costs. We are truly a 100% all-inclusive resort. All our rates include:
✅ Luxury Lodging
✅ Meals + Specialty Meals
✅ House Spirits + Premium Spirits
✅ All Outdoor Activities + Guides to take you on your journey
✅ All Indoor Wellness Activities + Fitness Classes + Wellness Coaches
✅ All Spa Treatments
✅ Roundtrip ground transportation from our nearest regional airport (HDN) near Steamboat Springs, Colorado or the private airport in Dixon, Wyoming
✅ Exclusive access to Mayo Clinic's Executive Health Program
✅ Gratuity-free Resort. We're a no-tipping destination!
Squeeze as many outdoor activities as you can fit into your day
Many other all-inclusive resorts either limit the number of daily activities for guests, or charge extra for special activities or off-Ranch excursions. Not us! At Three Forks Ranch, we offer you access to unlimited, guided daily activities. With 200,000 acres of land to explore, most guests find plenty of new and exciting activities to enjoy on the Ranch all year – from horseback riding and clay shooting in the summer, to snowmobiling and ice fishing in the winter. If you can squeeze the activity in within daylight hours, we'll help make it happen. View the full list of activities for any season.
---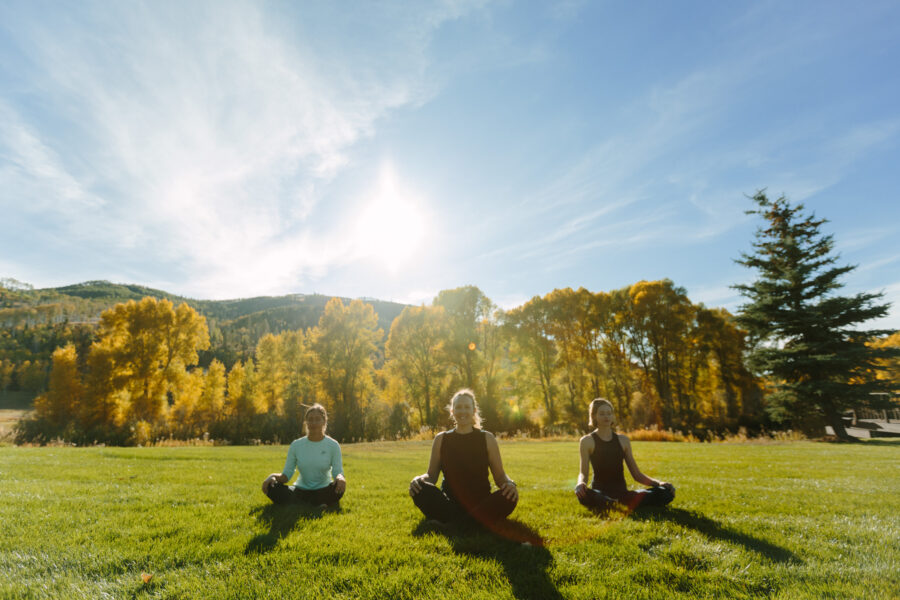 Wellness activities to calm the mind and rejuvenate the body
Included in your package is unlimited access to our brand new Wellness Facility. No other all-inclusive resort in North America has a Wellness Facility as grand and impressive as this. It's like getting a free membership to a state-of-the-art gym, wellness center, and aquatic facility all rolled into one, and you can enjoy all of it throughout your stay. We offer Pilates and yoga classes as a group or with a private instructor. Soak in the hydrotherapy pool or swim laps in our lap pool. Watch films, relax in the salt room, or pop by the bistro for an afternoon caffeine boost. It's all included! Best of all, we are a gratuity-free resort, so you never have to worry about tipping at the Ranch.
Explore all of our wellness activities.
---
Access to world-class guides, coaches, and chefs
All of our adventures at Three Forks Ranch are fully guided. Our outdoor guides will explore the Ranch with you and share their knowledge about the land, the wildlife, and the endless outdoor activities. Our wellness coaches are certified through the Mayo Clinic Healthy Living Program and are here to guide you along your sustainable wellness journey. Our coaches not only lead fitness instruction, but will also help you set and achieve your wellness goals long after your stay. You can also learn from the top chefs and bakers in our Kitchen Academy while you watch them perform their culinary magic first-hand. You can participate in cooking classes, or simply savor their delicious creations as they cook in front of you for an unforgettable casual dining experience.
---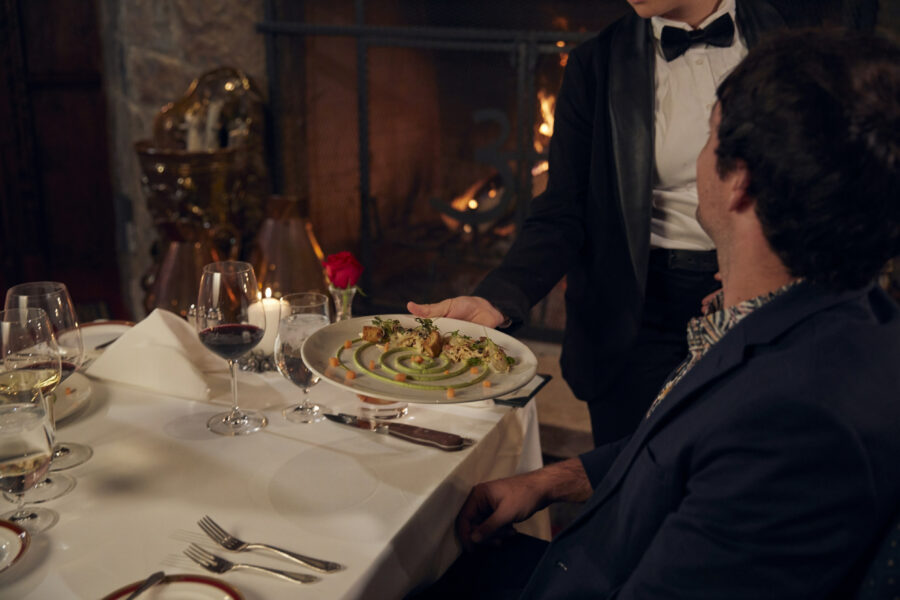 A truly all-inclusive drinking and dining experience
When they're not leading cooking classes, our chefs are busy preparing gourmet meals for you every day with a focus on seasonal and local ingredients. They pride themselves on creativity, artistry, nutrition, and flavor. Every meal is plated to perfection. Indulge in the finest gourmet meals and premium alcohols without ever worrying about hidden fees, taxes, or tips. Other all-inclusive resorts charge for drinks or premium spirits and specialty meals, but not us! We don't discriminate between specialty or premium, it's all included. We serve the finest gourmet meals and top-shelf wine and spirits, if that's what you desire.
---
Spa treatments to nourish your body and your spirit
This is where Three Forks Ranch really shines above all the competition. It's rare to find an all-inclusive resort that includes spa treatments in their lodging rates. After all, massages, facials, manicures, pedicures, and holistic body treatments can really add up. The goal of our all-inclusive resort package is to revitalize your mind, body, and spirit back to health, which includes all our spa treatments. Located inside our brand new, spectacular Wellness Facility, our newly renovated spa now has larger spaces and treatment rooms. You are sure to be delighted by all we have to offer in this incredible new wellness destination. Discover more about our luxurious, all-inclusive spa services.
---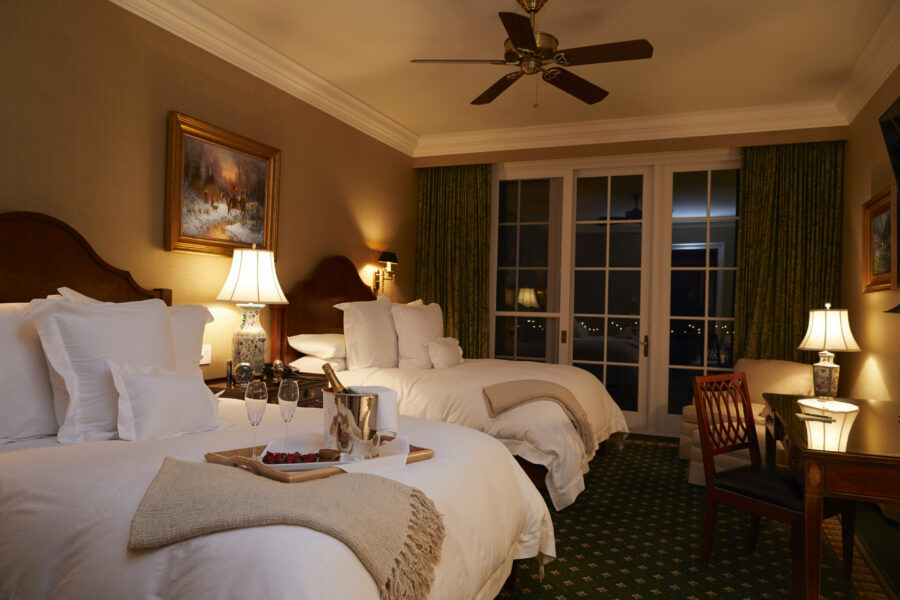 Luxury lodging to enjoy in an intimate setting
All resorts include lodging in their package, but the prices differ between room types. At Three Forks Ranch, our rates are fairly similar for all of our premiere suites. We offer fifteen luxury suites in the Lodge, twelve exclusive and private Tree House suites overlooking the Lodge, and the Cardinal House for large groups or families–accessible with our short house shuttle or walk. Because we only provide a limited number of guest accommodations, you get the benefit of more privacy during your stay as well as exclusive high-touch service from a high staff-to-guest ratio providing you with a more intimate experience. Our dining area is a peaceful retreat in which to enjoy all your meals. There is plenty of space for you to explore inside and outside our lodgings at Three Forks Ranch. View our accommodations.
---
Ground transportation to and from the airport
Many resorts charge upwards of $300 or more to transport you to and from the nearest airport. At Three Forks Ranch, our airport shuttle is complimentary. Not only will we pick you up and drop you off from our regional airport (HDN) or private airport (Dixon), we also provide beverages, snacks, and entertainment for the journey. The journey is about 90 minutes from the airport near Steamboat Springs, or if you are flying privately, the journey is about 40 minutes from Dixon, Wyoming. If you're flying commercially, we're also happy to accommodate a stop in Steamboat Springs for shopping or lunch if you would like.
---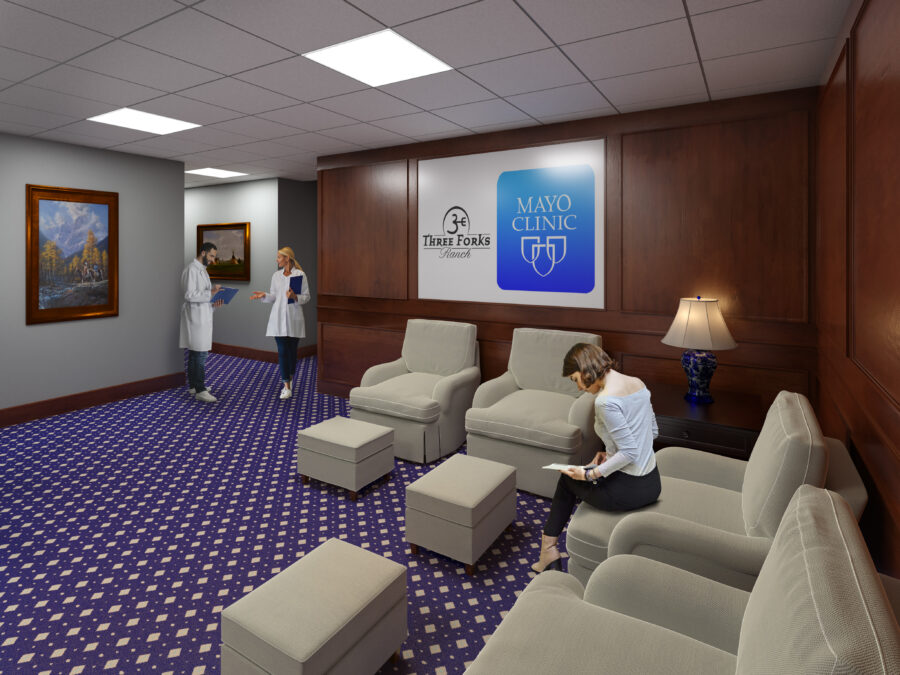 Exclusive access to Mayo Clinic Executive Health Program
With the opening of our Wellness Facility, we are honored to offer our guests direct access to the world-renowned Mayo Clinic, the #1 healthcare system in the world. The Mayo Clinic Executive Health Program leverages your visit by offering you an optional customized and comprehensive, one, two or three day itinerary of exams and tests conducted by a coordinating physician and tailored to your specific needs. At the end of an evaluation, the coordinating physician will review the full report of test results with the patient and discuss any next steps.
---
All of the above, plus we are a gratuity-free resort!
Have you ever felt that awkward feeling of staying somewhere where it was unclear if it was customary to tip or not? You won't have that feeling at Three Forks Ranch because we've taken away that worry for you. So on arrival, put away your wallet and purse. To offer you peace of mind and a fully immersive, worry-free experience, we are a gratuity-free, all-inclusive resort. Our staff pride themselves on offering you exemplary service at all times. We don't do it because we expect an added tip. We do it for the love of service, passion for our work here, and pride in the Ranch.
---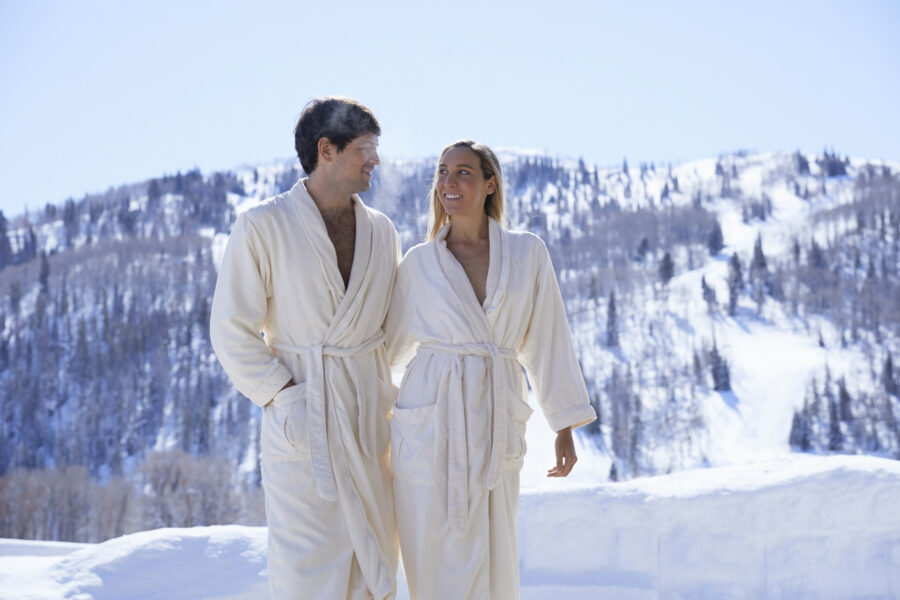 The value of your stay
Yes, we do hospitality in first-class, worry-free style at Three Forks Ranch. We don't charge per room. Our rates are per person, per night. Quite frankly, we understand that can be a surprise sticker shock at first glance. However, when you take a look at our truly all-inclusive resort offerings and the breadth and depth of every service we include, we know our rates offer enormous overall value plus some of the best outdoor adventures and wellness experiences in North America. When you add all that up and compare it with the hidden fees and extra costs of staying at other all-inclusive resorts, you will realize that our rates have some of the best built-in value for the level of accommodation and experiences we offer at Three Forks Ranch.
Call our reservations team now to book your stay at Three Forks Ranch and take advantage of one of our generous Companion Stays Free limited-time offers. Call today, this incredible savings package will end soon, and availability is limited. Click here for more information.
Newsletter Sign-Up
Stunning natural beauty, expansive grounds, world-class accommodations, unparalleled service, your every desire fulfilled, just by opening your inbox.