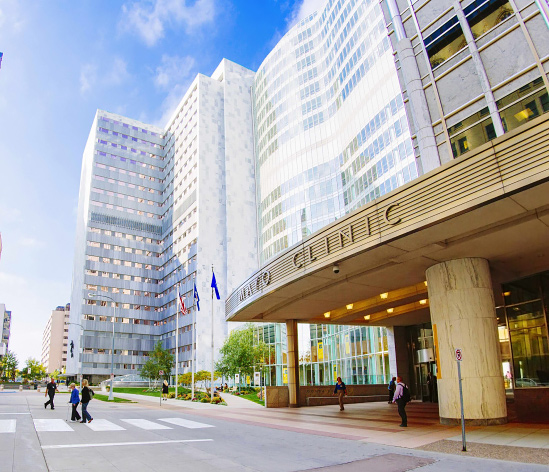 U.S. News ranks Mayo Clinic as the #1 Hospital in the US
U.S. News has recently published the 2020-21 Best Hospitals Honor Roll, and Mayo Clinic was ranked #1 for the fifth consecutive year! The Best Hospitals Honor Roll highlights the 20 best hospitals that excel across all types of care.
A Partnership in 5-Star Luxury and World-Class Healthcare
We would like to take this time to congratulate Mayo Clinic on this incredible honor! It makes us even more proud of our longstanding relationship with the clinic and its dedicated staff. Our ever-evolving partnership with Mayo Clinic has allowed Three Forks Ranch to go that extra mile in providing a spectacular and life-changing wellness journey for all our guests, as well as allowing us to offer direct access to their world-class.
Executive Health Program
Our experience as THE PREMIER WELLNESS DESTINATION IN AMERICA has shown us that everyone comes with a unique health story and different goals for their stay. Because we want our guests to make the most of their time with us, Mayo Clinic Certified Wellness Staff and Guides are appointed to each guest upon arrival. Important health information will be gathered via a thorough assessment process, and then this information is used to design a wellness plan that is individually tailored to each guest's needs and preferred activities. This monitoring and guiding process also extends beyond the time spent with us, as we want our guests to know that we are always available to support them, while here and at home!
Sustainable Wellness
The choices guests can make for their personalized and holistic wellness journey are limited only by their imagination. In addition to incredible outdoor activities, guests have access to a range of fitness and wellness options that include everything from traditional gym training to Barre, and meditation to Qi Gong. When the day is over, they can relax completely in our 6000-square-foot Roaring Fork Spa by having a blissful massage, a hot tub soak, or participating in a calming yoga practice; these are just a few samples of the many options available. We want our Three Forks Ranch experience to transform them from head to toe, from the inside out, and most of all, find ways to take what they have learned and experienced here, home with them.
Newsletter Sign-Up
Stunning natural beauty, expansive grounds, world-class accommodations, unparalleled service, your every desire fulfilled, just by opening your inbox.