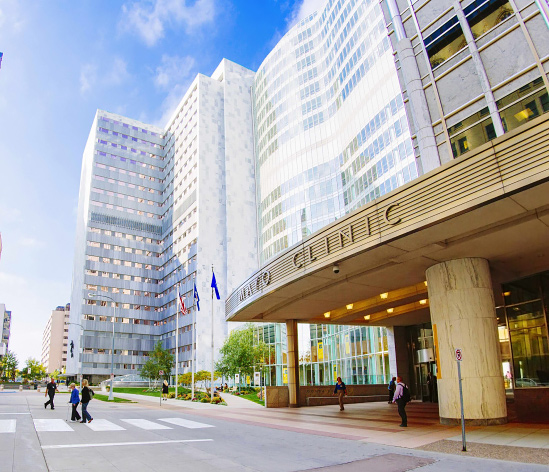 Interview with Medical Director, C. Michel Harper, MD in our Mayo Clinic Partnership
Dr. Harper is Mayo Clinic's medical director of Revenue Model Innovation, a professor in the Department of Neurology, and former executive dean, Mayo Clinic Practice for ten years. We are excited share his vision of the Three Forks Ranch & Mayo Clinic partnership toward building SUSTAINABLE WELLNESS.
What are you most excited about in this new position?
A couple of years ago I made a trip out to Three Forks Ranch and was very impressed. I like to ski, fish, and do all kinds of outdoor activities. After getting to know David Pratt, I was very impressed with his track record of success, especially his ability to create an exciting vision around whatever project he was working on. I thought this project in particular, of a Mayo Clinic Partnership, was really kind of cool.
We initially developed an evidence-based approach to wellness within Mayo Clinic's Healthy Living program. I saw the possibility to get all of the knowledge about the physical, emotional, nutritional, and spiritual aspects with a more scientific or medical-based approach to health and wellness.
The partnership is a unique opportunity to use Mayo's knowledge and expertise and provide that to the guests of Three Forks Ranch in a way that integrates with their overall experience. To take our knowledge and merge it with a fantastic destination for leisure activities.
It was the same vision that David had.
As part of the partnership, our shared vision is to create a premier wellness destination. Not just be a resort but actually do more evidence-based wellness.

– Dr. Michel Harper
How will you be integrating Mayo Clinic services with services at Three Forks?
Phase one to building a sustainable program is to start with the basics of fitness and wellness. We plan to take what we learned within the Mayo Healthy Living program that can be easily adapted to the environment at Three Forks. We hope to share knowledge and add to the additional training that exists with the health and wellness experts who are all certified by the Mayo Clinic. We want to help support them and be constantly updated by Mayo's curation of knowledge so that they can do a better job to advise their clients and to coach them in the future.
Integration is about sharing. Sharing a vision. Sharing objectives and sharing knowledge.

– Dr. Michel Harper
All of us in medicine would rather help people prevent a disease than treat it once it has happened. The most common things people suffer from are preventable. If we can get upstream, we are better able to manage people's symptoms and encourage healthier lifestyles. We are always looking for ways to understand how to do that better. A relationship with Three Forks would allow us to innovate and learn how to better get upstream. Eventually, we will be able to use Three Forks Ranch as an innovation platform to branch into things like artificial intelligence, genomics, and remote monitoring.
What benefits will guests receive from working closely with your team?
Guests receive all of this personal, customized, and in-depth health information without going to a doctor's office or a hospital. A guest will receive this potentially life-changing information from a bloodstick or in between an activity at the Ranch, like skiing or fly fishing or hiking or after lunch. Not only is it a huge convenience, but they get to work with premiere medical staff firsthand.
Once people experience Mayo clinic, they want to come back.

– Dr. Michel Harper
What are your views on sustainable wellness?
Wellness is not a single point in time. A client could have good markers, like being physically fit, strong, flexible, with good cholesterol and blood pressure levels. But what about their family history? What about their habits? Are they on the right path to sustain that health?
SUSTAINABLE WELLNESS is personal. Every situation is unique. We don't just focus on the outcome but the process by which we get to a person's outcome. Until we can engage the patient and change their habits there are many things that are preventable.
Of course, nothing is guaranteed. But for most of us, if we can predict it ahead of time, we can change our destiny.
What was your favorite moment when you visited Three Forks Guest Ranchto go skiing and fly fishing?
My favorite moment at Three Forks was interacting with the employees. It was really the best. They are all fantastic and know their customer service. They are culturally aligned with the organization and they put the needs of their guests upfront.
Without that, it's just another fancy resort. It's the people that make the difference.

– Dr. Michal Harper
Newsletter Sign-Up
Stunning natural beauty, expansive grounds, world-class accommodations, unparalleled service, your every desire fulfilled, just by opening your inbox.