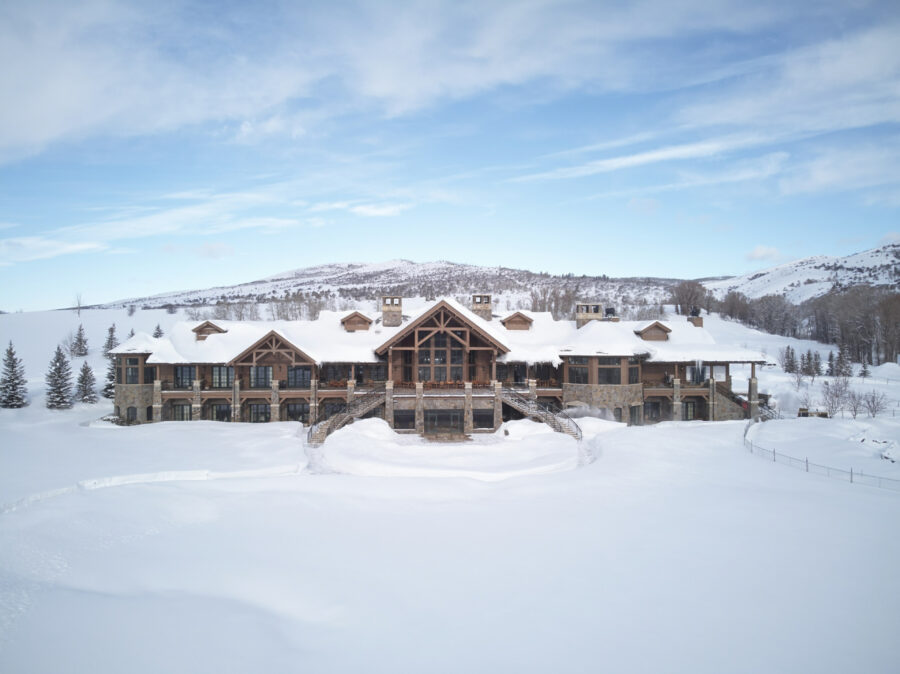 Save money on your dream vacation with these Black Friday deals available for only 15 Days!
Have you been waiting for the perfect time to book your dream vacation at one of the world's premier luxury resorts and wellness spas? Well, there's no time like the present to take advantage of our HUGE Black Friday offers to save you money on taking the vacation of your wildest dreams. Whether you are traveling with family or planning a week of solo adventuring, there is a deal for you.
Discover the "West Kept Secret" with an array of adventures
Three Forks Ranch is an experience that goes beyond anything you can imagine. Our all-inclusive resort features a comprehensive wellness plan for every guest, which includes a broad range of experiential indoor and outdoor activities, healthy cooking classes, a personal wellness staff, and more. The combination of all we offer in our luxury retreat will redefine your expectations for a wellness adventure and set you on a path to a healthier and happier you.
Here are 5 unique experiences to have when you book your Black Friday deal now:
Be one of the first to soak in our brand new hydrotherapy pool
Be among the first guests to experience our world-class hydrotherapy pool, the first of its kind in North America. Relax and rejuvenate your sore muscles or stiff joints with this whole body treatment that delivers pain relief through the use of underwater massage. Plus, the water is oxygenated with 100 million microbubbles of oxygen for healthier and more radiant looking skin. Discover this unique way to relax muscles, comfort joints, and improve circulation throughout your entire body. Incredible views from the pool create a magical space of tranquility during the day and night. For stellar views, gaze up at our celestial skydome featuring 974 stars, or set your sights outside the glass walls for expansive views of the Ranch's natural landscape, stunning in every season.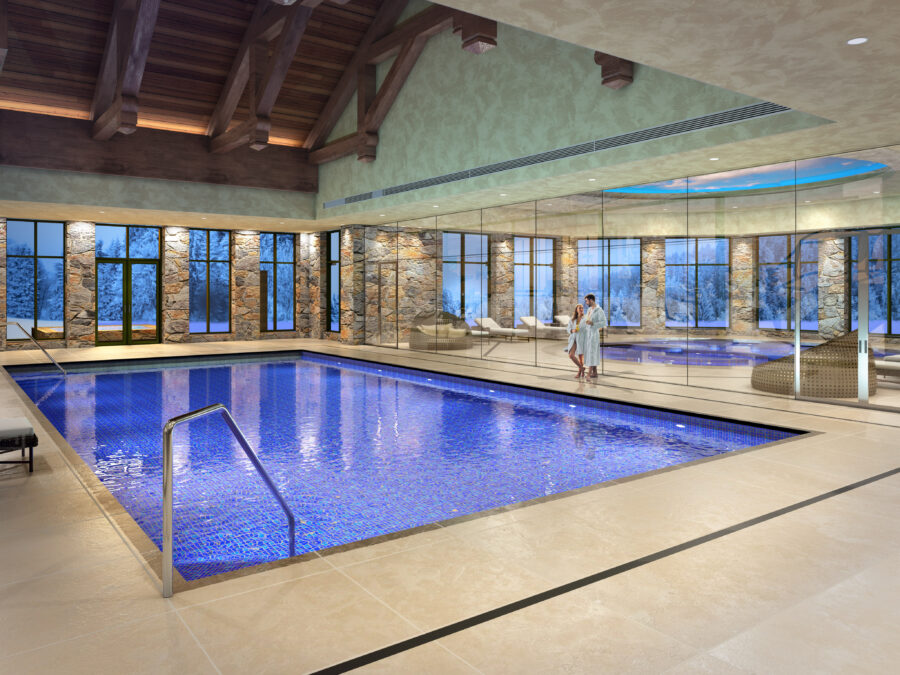 ---
First tracks on every turn with your own private mountain to shred
There is still plenty of skiing to be had in the late winter months of March and April. The views from the top of Three Forks Mountain are both epic and iconic. And, they're all yours. We limit the "crowd" by providing you with your own private mountain in Colorado for skiing or snowboarding. Blanketed by hundreds of inches of snow every year, there's nothing artificial here. We rely on 100% natural snow, which makes for soft, fluffy powder on every turn. Not only that, the mountain boasts 1,100 vertical feet with multiple runs for every level. Its natural cruisers, bumps, steeps, open meadows, and majestic tree lines make for an amazingly unique experience. No lifts, no lines, no hassle. It's your private mountain to conquer.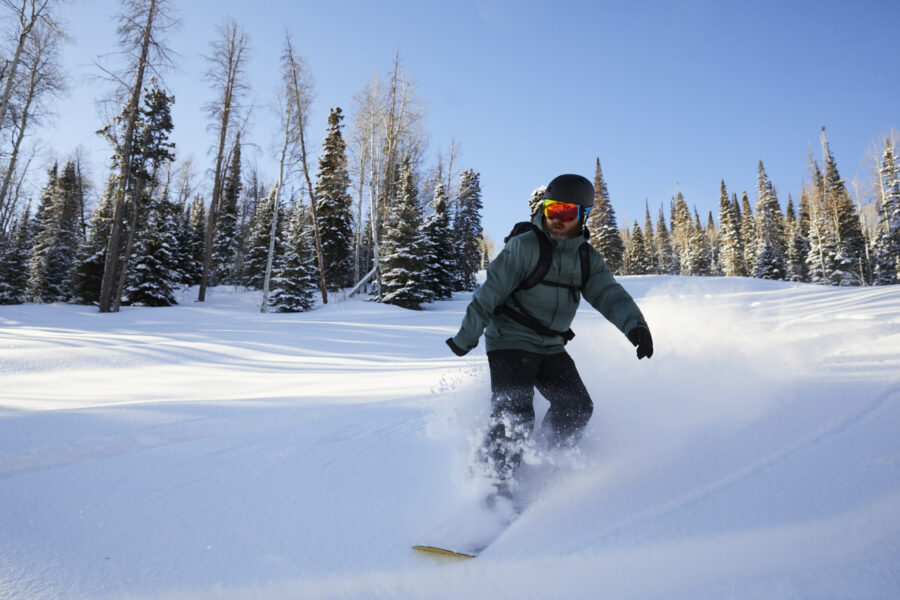 ---
Enjoy hands-on cooking classes with our chefs in our state-of-the-art kitchen
Have you ever wanted to star in one of those incredible cooking shows on television? Now, imagine having a fabulous kitchen where your wildest dreams can come true: the most modern appliances, sparkling countertops, and giant stainless-steel refrigerators stocked with ingredients ready for preparation. Combine all this with trained chefs who love to teach and share their tips and tricks, and you'll instantly become the next culinary superstar at Three Forks Ranch. Book now and we'll make your culinary dreams come true in our Kitchen Academy!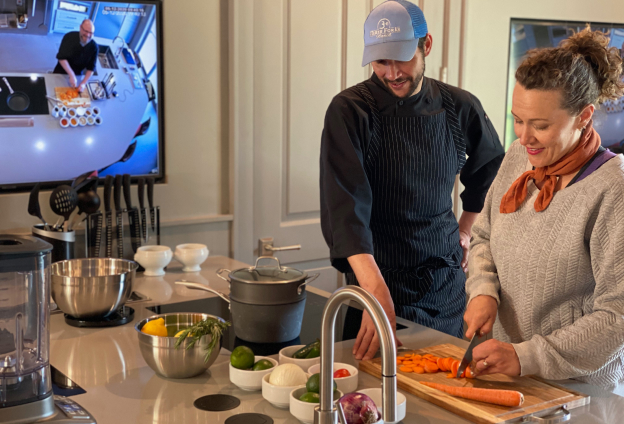 ---
You'll never forget the unique and exhilarating experience of ice fishing in winter
Ice fishing is a playful and thrilling outdoor winter activity, especially with a group. It's a lighthearted competition where one person might catch a ton of fish while someone else might catch none. You'll laugh a lot and lift your spirits while you breathe the crisp mountain air with your comrades. Though the temps can be chilly, often there is plenty of bluebird sunshine to enjoy as it sparkles and bounces off the white ice and snow. Our guides snowmobile you to Cutthroat Pond and even drill the holes into the ice for you. We make sure you're warm, comfortable, and having a blast to satisfy your thirst for adventure — even in the deepest of winter.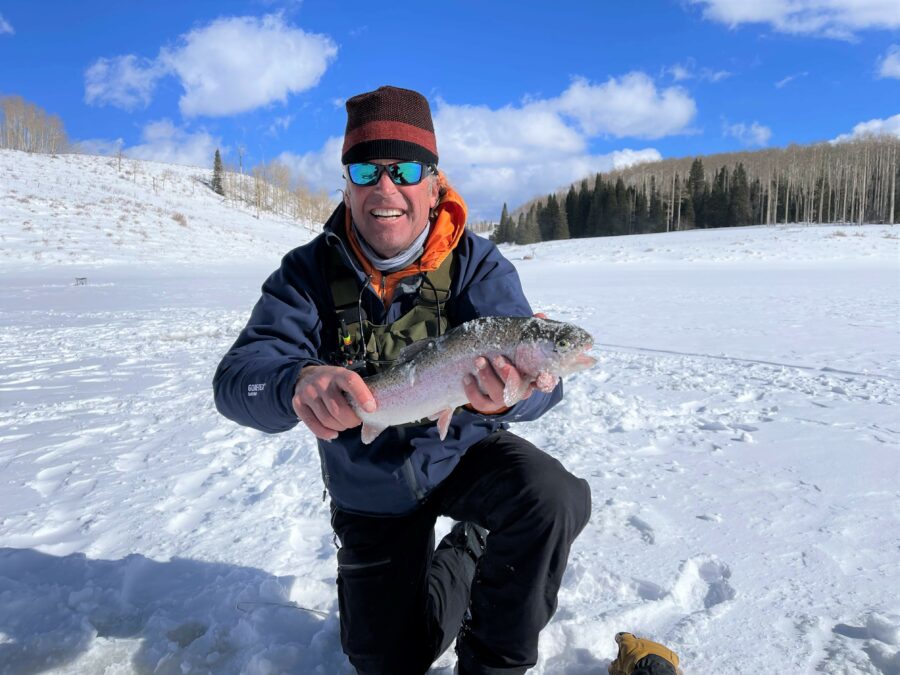 ---
Breathtaking and grand, our spa and fitness center will exceed your expectations
"Breathtaking" is the word we hear most from our guests at Three Forks Ranch. Now our new spa and fitness center redefines the word and takes it to a whole new level. This state-of-the-art facility features a hydrotherapy pool, salt room, spa, fitness center, health theater, and so much more. There is no shortage of activities you can indulge in for relaxation or fitness. Get your swim laps in at the lap pool. Schedule a relaxing massage. Take an invigorating yoga class. Caffeinate with a cappuccino at the coffee lounge. Learn something new by watching a wellness film in our theater. Or simply lounge by our outdoor fireplace and take in the spectacular views. We have thought of every detail to combine tranquility, relaxation, and luxury with all of the tools you need to sustain a strong and healthy body.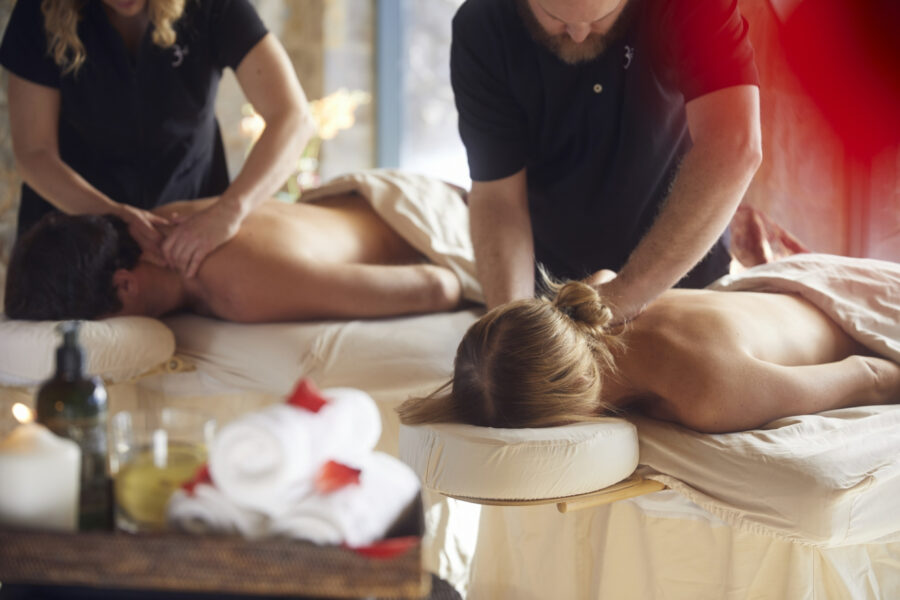 ---
Our Black Friday deals offer something for everyone!
Learn about our family offer where kids under 12 can stay free! (Up to three children included.)
Stay more and save more! Receive 25% off when you book a seven-night stay. Plus, get a free wellness assessment with a qualifying stay!
Receive 20% off when you book a five-night stay.
For all Black Friday deals:
Booking must be confirmed and deposit paid between Friday, November 19, 2021 and Friday, December 3, 2021
Valid only for stays between March 1st and April 30, 2022
Click here to learn more about these limited-time offers!
---
Here's how to take advantage of one of these special offers. Just call us today to discuss which offer is right for you…
Step one: Call our reservations team to discuss dates and availability
Step two: Book your stay to take advantage of these sensational offers
Step three: Experience the vacation of your dreams in luxurious fashion
Don't wait! Call our reservations team today! 970-717-2129
Newsletter Sign-Up
Stunning natural beauty, expansive grounds, world-class accommodations, unparalleled service, your every desire fulfilled, just by opening your inbox.