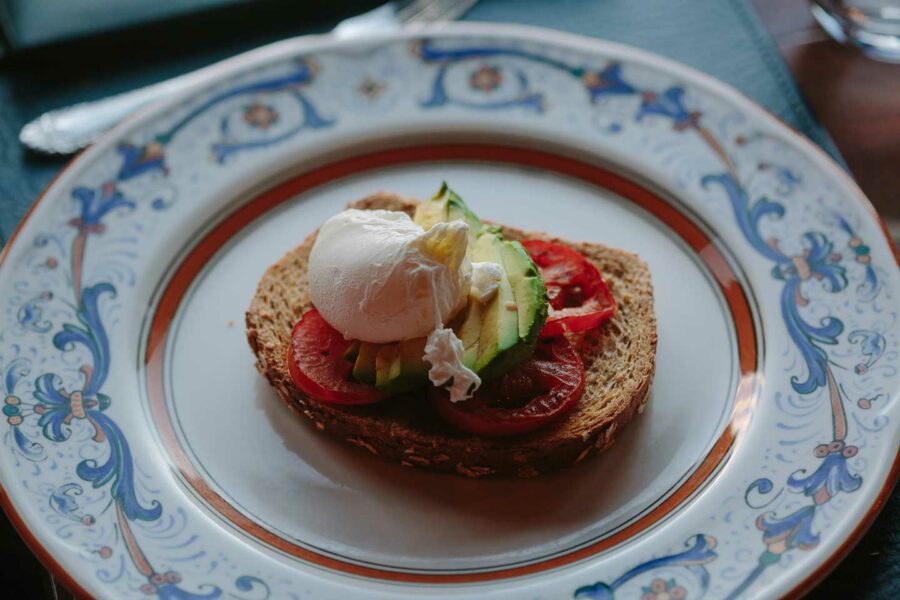 Farm to Table at Three Forks Ranch
We are turning our attention to using more locally grown food and a greater focus on a farm to table menu—especially as it relates to Sustainable Wellness
Farm to table is a growing food movement where restaurants source their ingredients from local farms, usually through direct acquisition from a farmer. In our case, we are sourcing some of our produce from farmer, Stephanie Taylor, at our sister ranch in Riverton, Wyoming. Three Forks Ranch is proud to grow its own food and deliver it to guests at the peak of freshness and quality in order to promote healthy eating. Eating food grown locally is not only better for our health, but it is better for the earth because local food is transported just small distances, less fuel is consumed and fewer emissions are released in the transport process. That also means that we are helping the local economy by employing local farmers like Stephanie. It makes the ranch more self-sustaining by not relying on large food retailers with no interruption in the food supply. We are doing our part to promote Sustainable Wellness for our bodies and the planet.
Stephanie is growing a little bit of everything and is excited to see what takes off in our somewhat limited growing season in Wyoming, where every year is a little different. Last week, Stephanie brought radishes, bok choy, mustard greens, and tomatoes up to chef Kris, who whipped it into a salad and wraps. Because it's seasonal, it's also super fresh, so the farm-to-table menu changes a little bit from season to season.
Stephanie says that it's important for people to know where their food comes from, especially if they're trying to eat a healthy diet. Local food is often more nutritious because it holds a higher amount of vitamins and nutrients that your body needs. When food travels longer distances, it loses vital vitamins and water content. Growing our own fresh produce ensures that your food is traveling very short distances and retaining all of the valuable nutrients!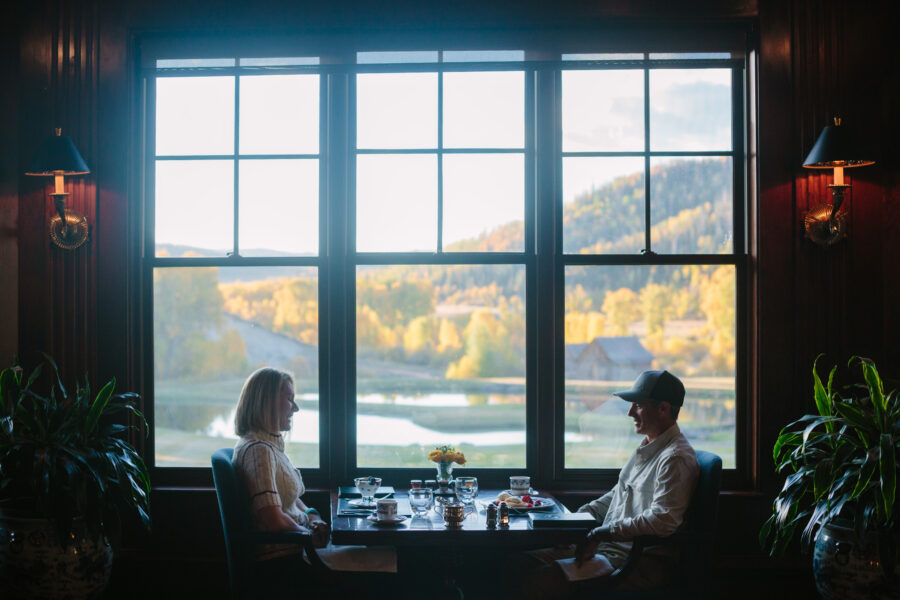 Our executive chef, Kris Gerlach, is just as excited about the farm-to-table concept. The best thing about working with local farmers is that the food just tastes so delicious. He says, "your carrot tastes like a carrot. Your asparagus tastes like asparagus. You can taste the difference between store-bought produce and what the farmers grow. If you get quality ingredients, you don't have to mess with them. It also gives us a little more flexibility and freedom to try new things. If we want something, we get to grow it".
Farm-to-table dining offers our guests a wide variety of choices when it comes to food, just as long as it's in season. Kris says, "when you follow the seasons, the seasons tell you what to eat. Whatever is growing in that area at that time is probably what your body needs for that season." This means seasonal dishes that will come and go, and plenty of new dishes for guests to try out during each visit. A guest's dining experience is growing with us. We are taking feedback, seeing what works, what people like, and what people don't like.
Kris says we are taking baby steps toward serving farm-to-table food at the ranch. We are sourcing locally when we can, and when we cannot we are trying to purchase as responsibly as possible. We are trying to incorporate local food when we can in our casual dining experience in the Cooking School. For instance, using locally sourced beef for burgers and homemade bread and pizza using Lynn's homemade sourdough starter. In our fine yet still healthy dining experience, we will have a six-course tasting menu that will highlight a lot of the farm produce on Saturday nights.
Newsletter Sign-Up
Stunning natural beauty, expansive grounds, world-class accommodations, unparalleled service, your every desire fulfilled, just by opening your inbox.