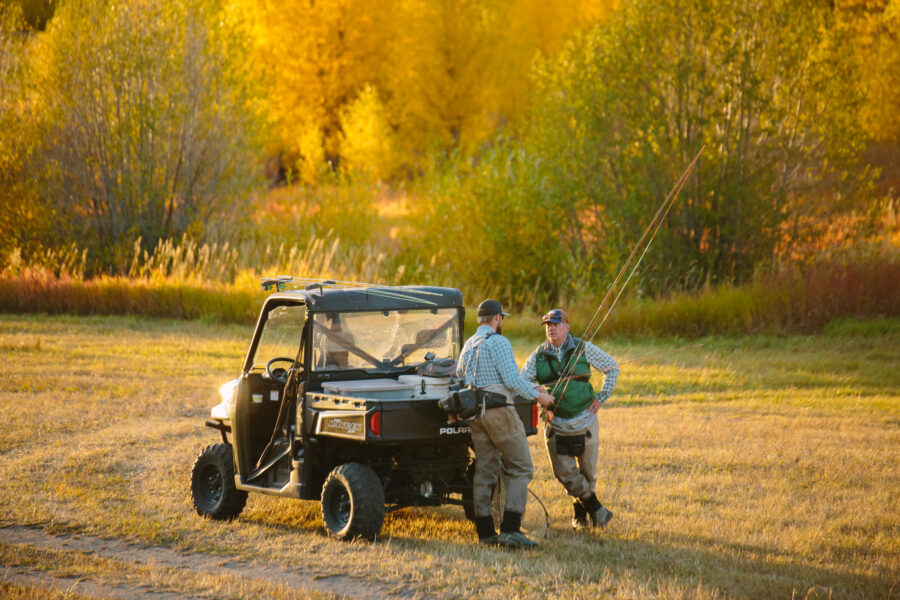 An experienced guide at Three Forks Ranch is having a wise, knowledgeable, supportive, and generous friend teach you about wildlife, wellness, sustainability, and the many benefits of the great outdoors.
When guests visit Three Forks Ranch, they never have to worry about having to plan every little detail of their stay and can rest assured there will be plenty to do. That's because each guest receives the royal treatment with our guides assigned for different activities, teaching them a new skill or honing in on old ones, benefitting their health, touring them around our beautiful property, and sharing stories of our tranquil natural environment. We believe that SUSTAINABLE WELLNESS includes peace of mind, diverse activities, ample relaxation, and positive support. We want to ensure that our guests will have a unique, unforgettable, and restful experience at the ranch.
Meet Taylor Nitterhouse
Originally from Pennsylvania, Taylor has been a guide at the ranch for nine seasons. She loves her job because guiding takes her to beautiful places. She adds, "being out here on the ranch centers you."
Taylor offers a lot of expert advice while on the river, like how to cast and where the fish like to stay. "Nature wants to do what's easiest. The fish want to stay in the calmer, more shallow water."
She says that a lot of our guests are very important people with a high level of responsibility in their professions. When they come out here, they have to learn to let go. The river can be humbling. Learning to fly fish or to learn a new skill forces someone to be in a beginner's mindset. That can be really healing for people. It settles the mind and the body follows.
Say hello to former guide turned Logistics Coordinator, Tyler Anderson
Tyler is from Atlanta Georgia and has called Three Forks Ranch home for eight years. Tyler believes that wellness is a broad spectrum that includes mind, body, and soul. Connecting with nature is very important to every human's longevity and life. The natural resources we have here are Tyler's favorite part of the wellness experience and he encourages everyone to do as much outdoors as they can, providing time in nature that cannot be found elsewhere. According to Tyler: "Wellness involves escaping the hustle and bustle of the city, putting a pause on our busy lives, and disconnecting for a moment. "
At Three Forks Ranch, we want to guide you to your very best self. That means time spent in nature, learning new activities, and to rest and relax. There is no other place in the world that combines the amount of outdoor recreation and indoor wellness offerings to support you on your SUSTAINABLE WELLNESS JOURNEY. We believe that sustainable wellness is about finding your center first, and learning tools that you can take back with you into your life that continue to feed your mind, body, and soul.
Newsletter Sign-Up
Stunning natural beauty, expansive grounds, world-class accommodations, unparalleled service, your every desire fulfilled, just by opening your inbox.