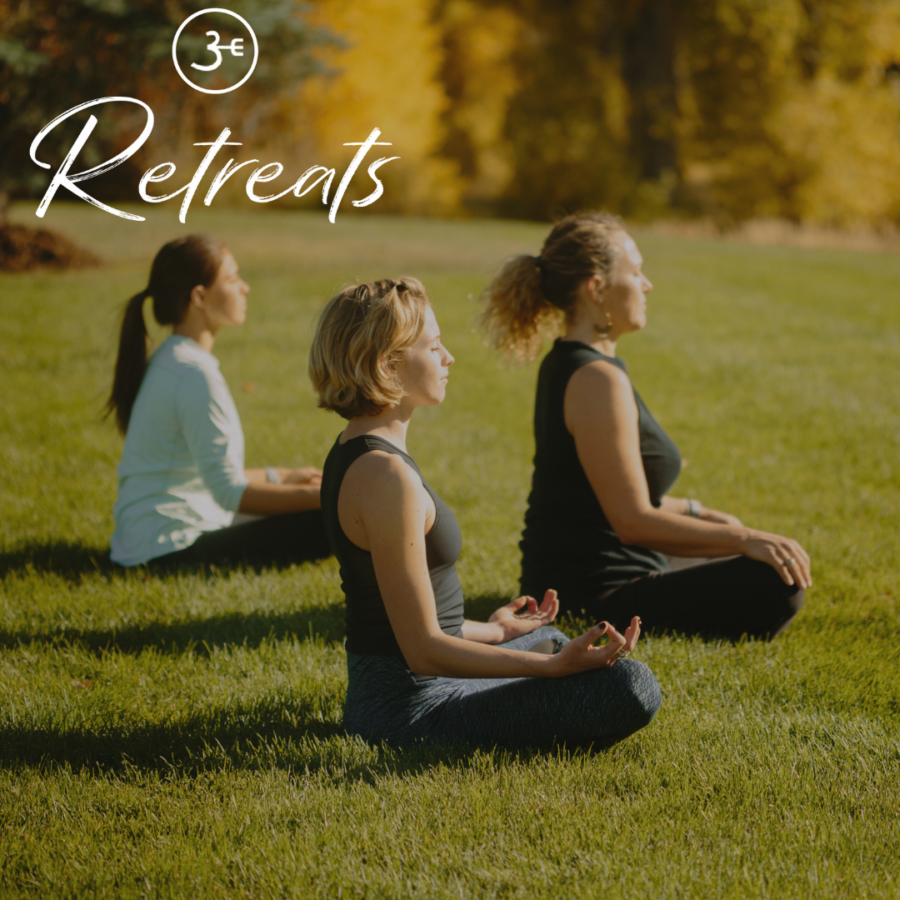 An All-inclusive Health and Wellness Retreat to Nourish Your Body and Mind
Are you craving a chance to reset and recenter from a fast-paced lifestyle? Maybe there are health changes you want to make but you haven't had the capacity to focus on yourself. We know that it's hard to find the time, discipline, or even the inspiration to make the changes you need to feel better. It's time to give yourself a break and treat yourself to five days of relaxation and luxury with a Wellness Retreat at Three Forks Ranch.
We invite you to slow down, unwind and enjoy endless amounts of time dedicated to supporting your body and mind during our four day Rejuvenate Your Body and Mind Wellness Retreat from April 27 to May 1, 2022. Our mission is to help you to relax, renew, restore and rejuvenate your body and mind in order to achieve optimal health.
Our example retreat schedule is a guideline for what you will experience.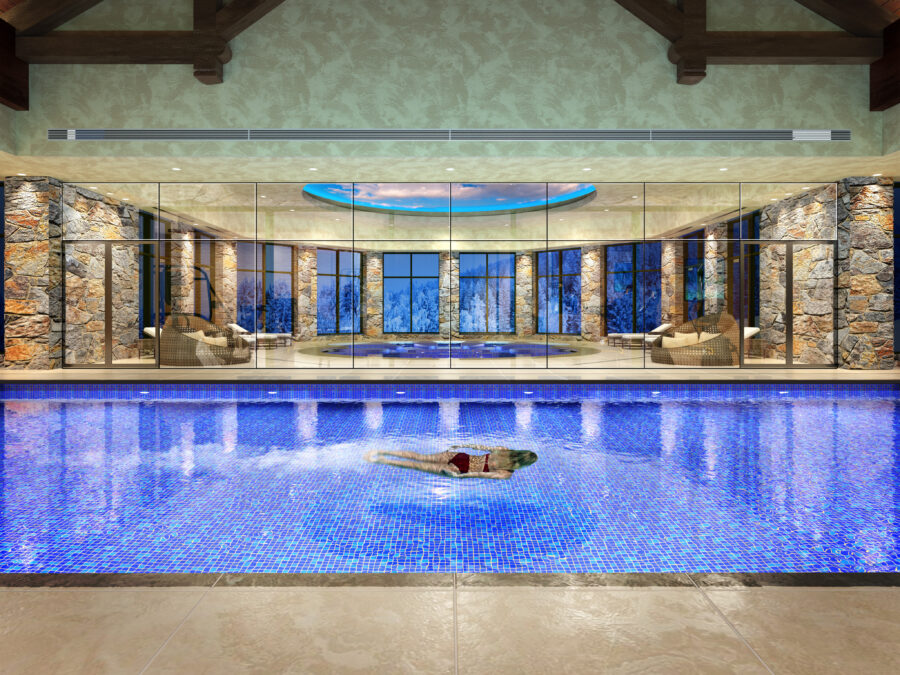 Relax and reset your nervous system from stress.
One of the key components for a healthy body comes from a regulated nervous system. Our nervous systems get dysregulated from stress, or an over-activation of the "fight or flight" response. This results in an under-activation of the "rest and digest" response, which aids in healing and relaxation. The "rest and digest" response is essential to keep your digestion, immune system, and energy levels working efficiently.
A health and wellness retreat at Three Forks Ranch is a perfect place to calm the mind and reset your nervous system for optimal health.
We will focus on mindful movement and relaxing the body with the following Retreat options:
Hydrotherapy Spa
Spa treatments in the new Wellness Facility
Mindfulness, Breathwork, or Qigong
Yoga & Sound Therapy Class
Yoga for Bone Health or Rest and Digest Yoga
Physical Activity for Mind Body and Spirit Lecture
Renew your relationship with healthy foods and delicious nutrition.
Change can be hard when you're simply out of good ideas. It takes a lot of energy and research to find new healthy food options that your whole family will enjoy. Our nutrition focused experience will provide you with informative lectures, hands-on cooking classes in our state-of-the-art Kitchen Academy, and delicious hand-crafted meals. Once you experience the deliciousness of healthy recipes, you'll return home craving more of the incredible flavors that you discovered while on retreat.
The retreat will focus on giving you new ways of thinking about food and wellness, such as:
Creative Concoctions with a Mixologist: learn delicious alcohol alternatives such as mocktails or using spices and herbs.
Processed to Home-made Cooking Class: learn what ingredients to avoid when buying processed food and how to replace store bought options with home-made options.
Mediterranean Cooking Class and dinner in the Kitchen Academy
Smoothie Making for Bone Density
Nutrition for Health and Wellness Lecture
Read more about our cooking classes at The Kitchen Academy here.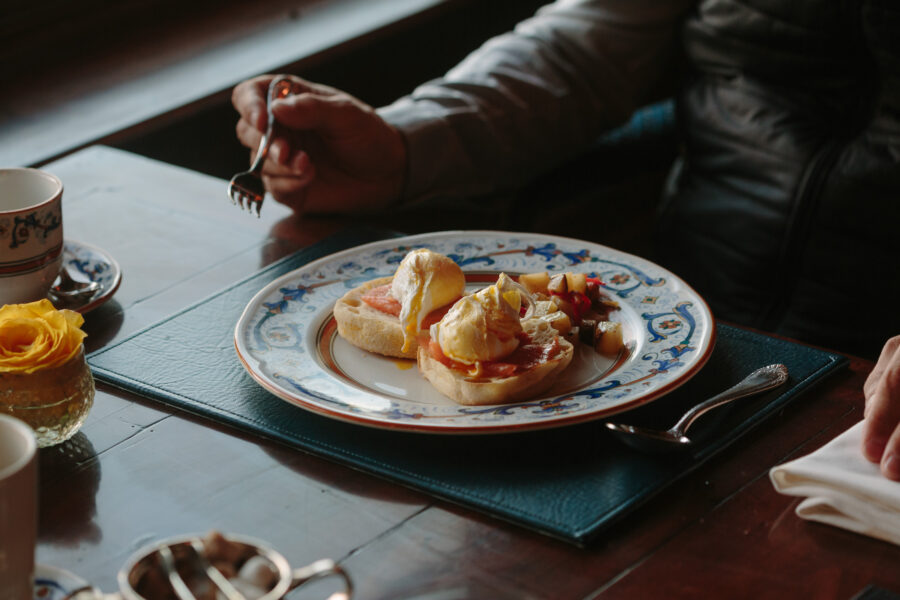 Restore your relationship with your body's resilience and make a sustainable wellness plan for your future.
Three Forks Ranch believes that sustainable wellness is about learning skills that support and sustain health and wellness over a lifetime. We believe that nutrition, physical activity, and resiliency are the keys to sustainable wellness. Our team is here to educate and empower you throughout your stay. We want to ensure that guests feel supported and encouraged on their sustainable wellness journey.
From Good Intentions to Action Lecture: learn how to make sustainable changes, create new habits, and figure out the direction you want to take with your health
Sustainable Wellness Lecture
Vision Boarding Workshop or The Power of Coaching Lecture
One-on-One Nutrition Coaching (based on availability)
Fitness and Wellness assessments in the Health Living Center (additional fee)
Read about the Seven Perks of Partnering with a Wellness Coach on our blog.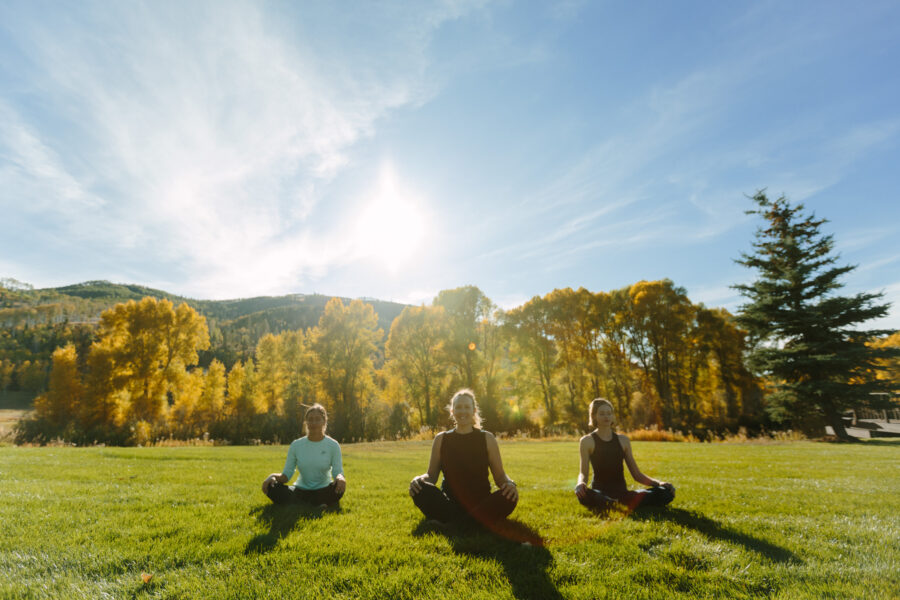 Rejuvenate your body and spirit with outdoor activities and physical fitness.
Every activity we do and service we offer ties back to our guest's overall health and wellbeing. That includes exploring our outdoor activities, learning new skills, connecting with nature, indulging in spa treatments, and practicing yoga, Pilates, or meditation. We want guests to embrace their wellbeing, their energy, and a sense of joy while they are at the Ranch. Then, more importantly, we want them to take that feeling, along with the tools and techniques they learn here, home with them to incorporate into their everyday lives.
Hiking or biking outdoors on the Ranch
Archery Course, or Shooting Range
Fitness Classes such as TRX, Pilates, Circuit Training, or Rad roller
Swimming in the Lap Pool or soaking in the Hydrotherapy Pool
So if you're ready to reset your body and mind in order to achieve optimal health, then the Rejuvenate Your Body and Mind Wellness Retreat is for you! And if that wasn't exciting enough, we have more great news. Since the retreat is in April, our Companion Stays Free Promotion applies. Bring your partner, parent, sister, brother, daughter, or son, or best friend to spend quality time together. Click here for all the Retreat Details.
Newsletter Sign-Up
Stunning natural beauty, expansive grounds, world-class accommodations, unparalleled service, your every desire fulfilled, just by opening your inbox.